By the time they're just a few years old, most kids will have seen a wide variety of safari animals. Not because they're all lucky enough to travel to East Africa, or even because they have a nearby zoo: because they've encountered one of the dozens of pop culture versions of beloved wildlife.
Which safari creatures are working double-shifts as corporate mascots? Let's take a look at:
-
Geoffrey the Giraffe
Most kids under a certain age would probably prefer to see Geoffrey, the longtime face of Toys 'R' Us, to the real deal (at least until giraffes in the wild start stocking video games). That didn't stop the company from swapping out their cartoon giraffe for a "real-life" version in 2001 (that still loved selling toys). Voiced by Jim Hanks (actor Tom Hanks' brother), this "update" to the classic was short-lived; in 2007 the company reverted to a cartoon version of their popular mascot.
-
Chester Cheetah
It ain't easy being cheesy, but the staying-power of Chester Cheetah, the Cheetos mascot, implies that at least it's reliable. Chester, with his slick shades and smooth voice, has been around so long, and evolved so regularly (his most recent revamp, starting in 2007, is aimed at the adult demographic, and features a semi-sadistic, conniving Chester helping Cheetos-eating adults achieve petty revenge), that most people forget he wasn't the first animal shilling for the snack.-
…But Chester wasn't the first Cheetos mascot; that title goes to "the Cheetos Mouse."
-
Hungry Hungry Hippos
Sporting pastel hues, and with names that have changed several times over the years, but have never been anything but innocuous (one of the four hippos in the current iteration of the game is known as "Sweetie Potamus"), "Hungry Hungry Hippos," a children's game that debuted in 1978, may have confused kids as to the nature of this large, dangerous animal. The game got one thing right, however: hippos are nearly constantly hungry. In a single night, a hippo can eat up to 150 lbs. of grass.
These hippos live off an exclusive diet of marbles.
-
An even more accurate children's-game representation of Tanzanian wildlife (now that's a mouthful!): "Crocodile Dentist."
Play at your own risk…
-
Yipes (the Fruit Stripe Gum Zebra)
There's something eminently 80s about Yipes, the multi-colored, mohawked Fruit Stripe Gum mascot, so much so that everyone's first question in the Thomson offices, when the gum was mentioned, was "do they still make that?" They do, and Yipes is still around, hawking the colorful gum with temporary tattoos on every wrapper.
Originally though, the zebra was just one of several creatures that helped sell the product, which included an elephant, a mouse, and a tiger named (of all things) Connor. The old commercials have a certain charm…but black and white television may not have been the ideal outlet…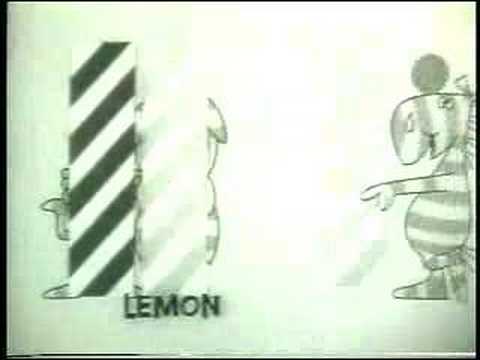 -
Past-cots: The Crispy Critters
Most mascots have a limited shelf life, and often, so do the products they represent. Such is the case with Crispy Critters Cereal. Featuring the impressively explanatory slogan "the one and only cereal that comes in the shape of animals," and a doofy lion spokesperson, Linus, the cereal was essentially frosted animal crackers in a bowl. First introduced in the 1960s, and revived in the late 80s, the cereal didn't last long either time.
Was the world just not ready for animal-shaped cereal? Was the cereal too focused on its looks and not enough on its taste? Or was the cage on the front of the box as off-putting then as it seems now? The world may never know…